www.marlocoil.com
Coil Types: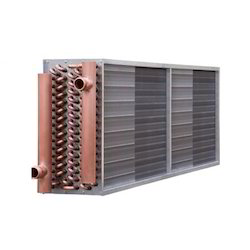 AHRI-Certified Coils – For Hot Water, Chilled Water, or Steam Applications
Face & Bypass Coils – Stratomizer Dampered (Integral) Face & Bypass Coil Used to Prevent Freezing in Low-Temperature Applications
Steam Coils – Steam Distributing, Standard Process, & Condenser Coils
Turbine Inlet Coils – High-Performance Coils Designed for Cooling Inlet Air & Restoring Full GT Performance, or Heating Inlet Air for Turn-Down Efficiency Improvements
Shell & Tube – These Heat Exchangers Typically Have Round Housings for Higher Pressure on the Air, Refrigerant, or Gas Side
Specialty Products – Split Core, Removable, Air Tight, & Cleanable Coils
Refrigerant Coils – Direct Expansion (DX), Evaporator, or Condensing Coils
Fluid Coils – Water, Glycol, Brine, & Special Fluids Used in Industrial Heating & Cooling Applications
Process Coils – Steam, Hot & Cold Water, Glycol, & Other Fluids That Meet the Rugged Demands of the Industrial Application Process
CHECK OUT THE VIDEO BELOW FOR INFORMATION ON DRS MARLO COILS
Marlo Coil Downloadable Literature
Modular Air Handlers:
- Designed, Engineered, & Built by the Heat Transfer Experts with Over 90 Years of Experience
- Full Three-Year Warranty Exceeding the Industry Standard
- Superior Wall Systems Featuring 2" Foam Panels, Integral Thermal Breaks, & Full-Perimeter, Double-Sealed Gasket for Minimal Air Leakage
- Every Panel Is Constructed of Galvanized Steel for Strength & Durability, & Is Coated with PVC to Resist Bacteria & Corrosion
- Modular Design Can Be Customized to Meet Specific Needs; Modules Include Inlet, Door, Filter, Statomizer, Heating, Cooling, & Fan Modules
CHECK OUT THE VIDEO BELOW FOR INFORMATION ON DRS MARLO AIR HANDLERS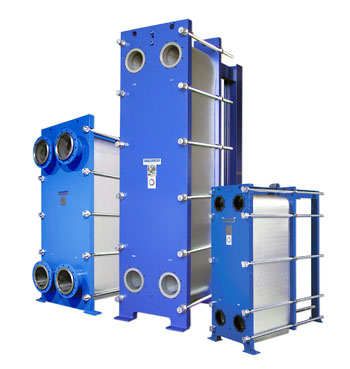 ACCU-THERM PRODUCTS
Accu-Therm plate heat exchangers are designed to provide you worry-free, highly efficient heat transfer whether you are processing simple fluids, viscous solutions, or particulates. Accu-Therm plate heat exchangers are available in an extensive range of sizes, alloys, and frame configurations to meet your exact needs.
TEMP-PLATE PRODUCTS
| | | |
| --- | --- | --- |
| Temp-Plate is a highly versatile panel-type heat exchanger that can be welded, formed, or fitted to meet your exact needs. It can be applied in irregular shapes, at high pressures, high temperatures, or in corrosive environments, and can be used as an immersion, clamp-on, or integral heat transfer surface. | | |
Super Radiator Coils
superradiatorcoils.com


There are five primary coil products in SRC's Coil Product Line: condenser coils, evaporator coils, fluid coils, steam coils, and steam distributing coils. These products are designed and manufactured with cost in mind, yet meet the performance and quality requirements of the application.